The simple way to request and manage client medical and billing records
1
Client signs intake form to authorize use of their digital signature and provides a copy of their photo ID.
2
Record requests with supporting documents are dynamically generated and delivered via fax, email, or U.S. Mail.
3
Follow up notifications, status inquiries and notices are automatically faxed and emailed to the provider or record custodian.
4
Provider or record custodian delivers electronic files to your office within 30 days per HIPAA Law.
5
Your office has 24×7 online access to all requests, status updates, medical records, billing statements, and imaging files.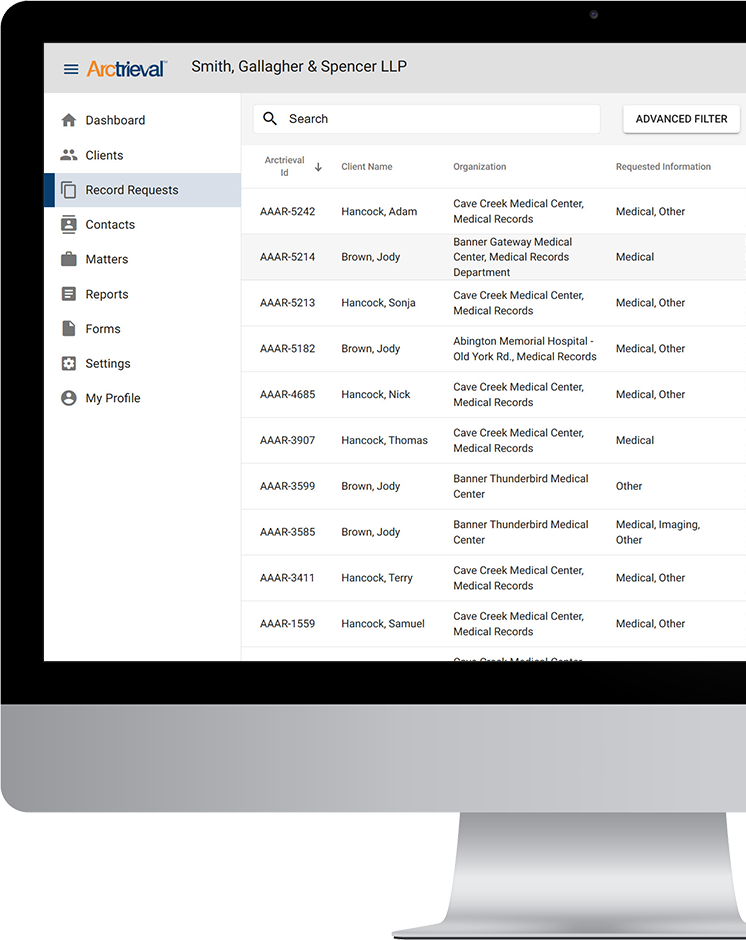 Learn more about our solutions